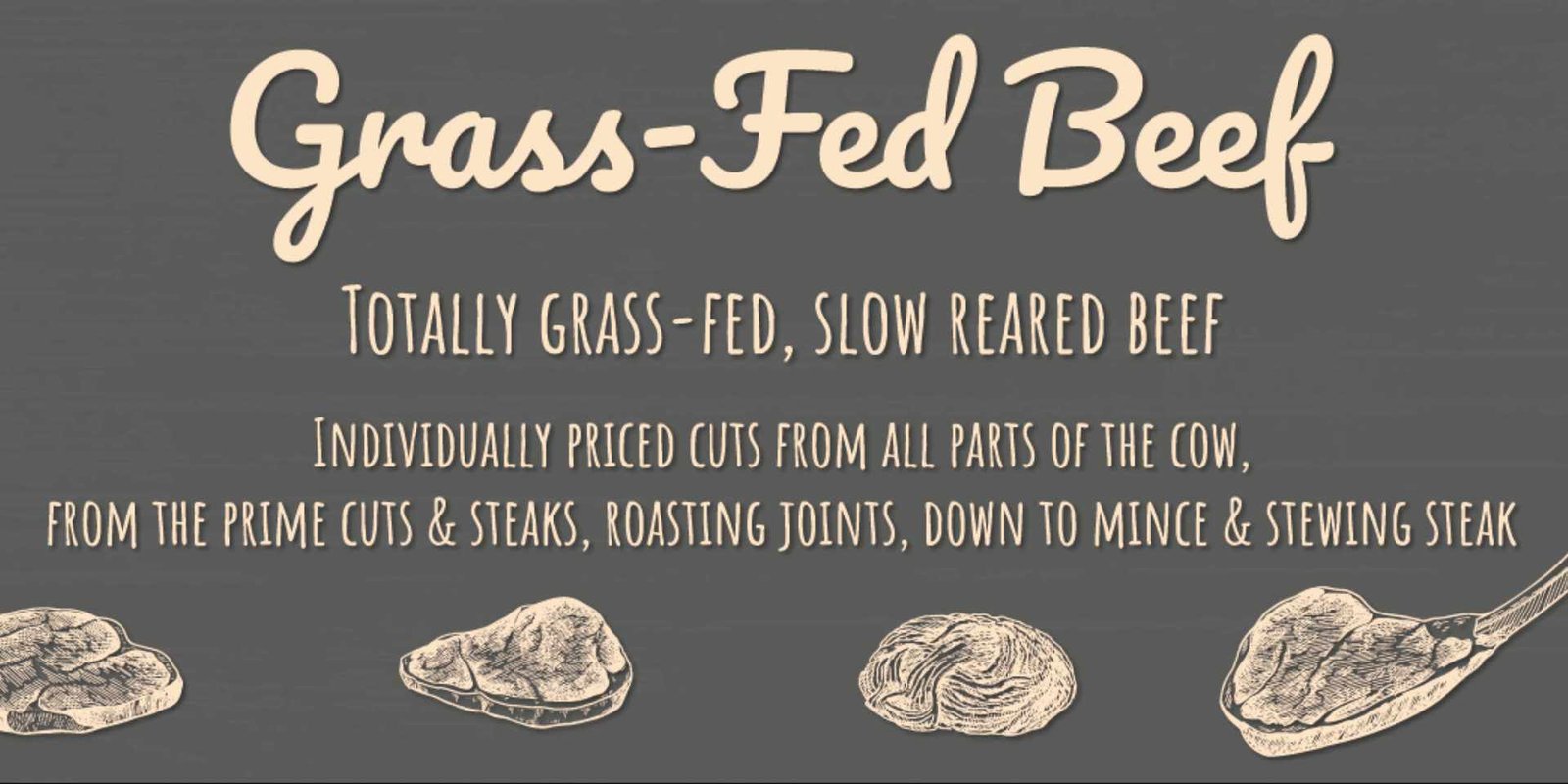 Grass-Fed Beef
We rear a very small number of beef animals at Pyle Farm. They are totally grass-fed and slow-reared. They do not leave the farm until they are at least 2 1/2yr olds. The meat is hung for 21 days. Because of this the flavour and quality of the meat are phenomenal.
Because you are buying directly from the farm the price is also very reasonable.
Meat Boxes
A meat box is 1/8 of an animal. It contains:
6 x packs of minced beef, 4 x packs of stewing steaks, 3 x sirloin steaks, 2 x Fillet steak, 2 x rump steaks, 1 x Rib Joint, 1 x Topside joint, 3 x braising steaks, 1 x Brisket Joint, 1 x Chuck Joint, 1 x Silverside joint, 1 x Flank joint
Meat boxes are priced at £11 per kilo. A box is usually around 20kilos. Please contact us if you would like to order one
Individual Grass-Fed Beef Cuts
Alternatively, take a look in the grass-fed beef freezer at the ice cream parlour and take your pick from a selection of different cuts and joints available. These are all individually labelled and priced.