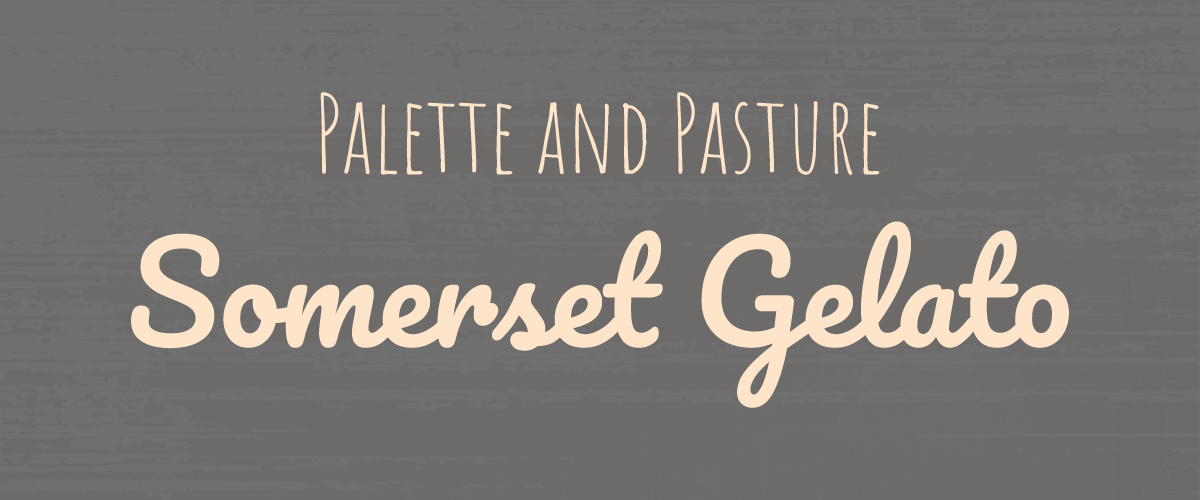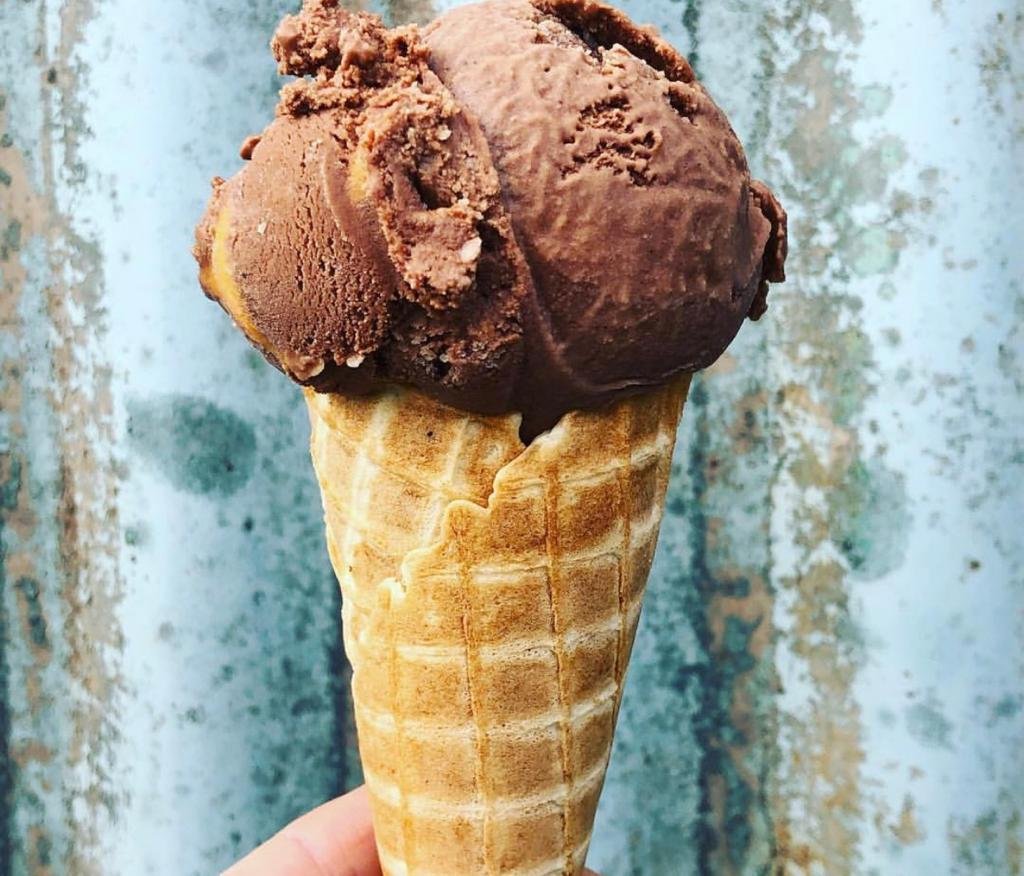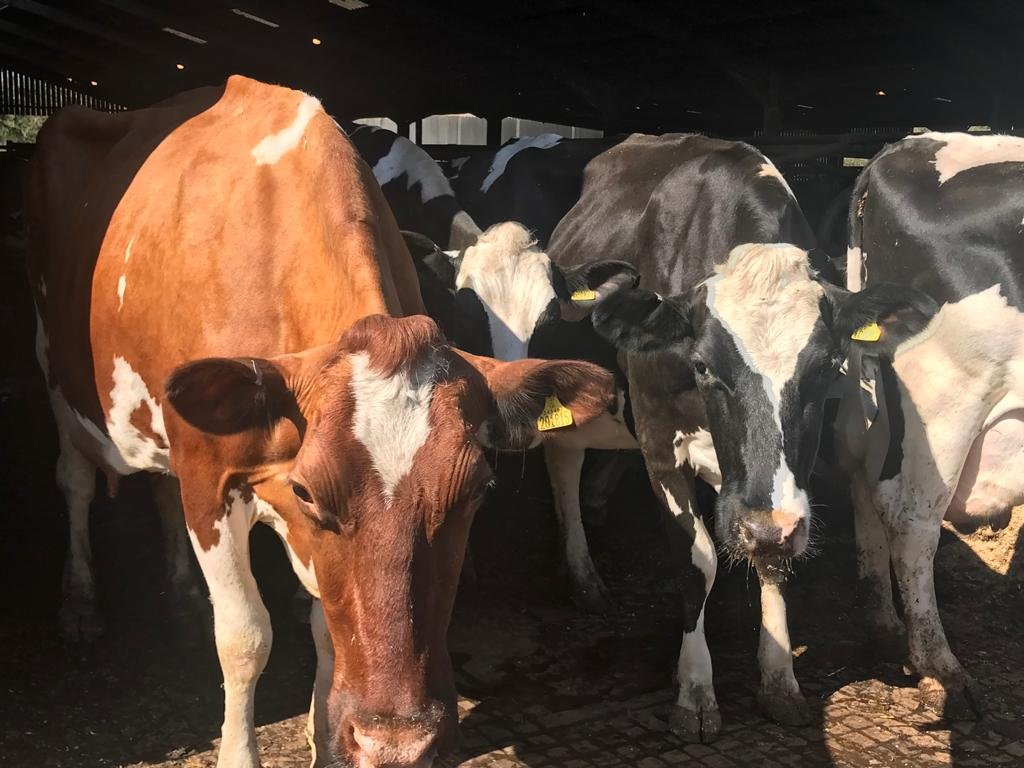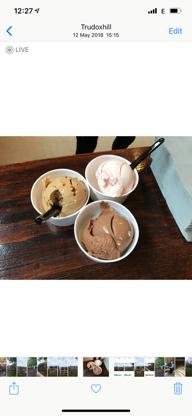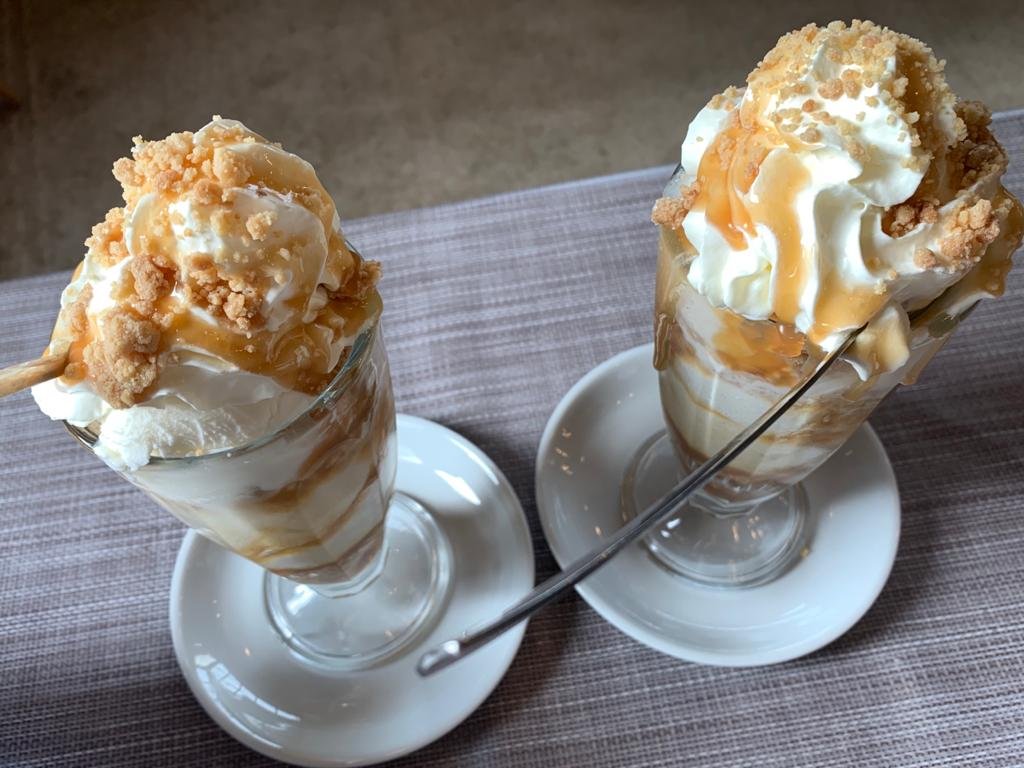 WhatsApp Image 2019-12-30 at 12.14.2813
WhatsApp Image 2019-12-30 at 12.14.286
14WhatsApp Image 2019-12-30 at 12.35.34
PHOTO-2020-01-02-12-37-12 4
PHOTO-2020-01-02-12-37-12 3
PHOTO-2020-01-02-12-37-12 10
Ice Cream Parlour at Palette and Pasture
The farm is home to our beautiful Ice Cream Parlour for everyone to visit. Our gelato is made on farm, using the sweet fresh unhomogenised milk from our dairy herd at Pyle Farm.
Join us at Palette and Pasture Ice Cream Parlour.  There is a choice of 14 different flavours to enjoy by the scoop.  Sundaes, milkshakes, waffles, hot and cold drinks.  You can relax inside the air conditioned  barn or outside on the picnic benches.
Toilets and baby changing facilities available. We are a dog friendly venue (dogs must be kept on leads)
The ice cream factory is located next to the milking parlour. Whilst the cows are being milked their raw milk is poured into traditional churns and carried just a few metres to the factory where it is poured into the ice cream pasteuriser. It's as fresh as it can possibly be, and like the majority of our flavours has 0 food miles.
Our eight Ice Cream cows graze outside on lush pasture as much of the year as possible. They are milked once a day, and this provides with enough milk to make our Gelato style Ice Cream. It is our belief to look after our animals to the highest standards, let them graze outdoors, and most importantly have a happy healthy life. Because of this our cows are super friendly! We are red tractor assured.
What can my Children do at Palette and Pasture?
PLAY AREA
The outdoor children's play area has a pedal tractor race track and digger pit.  These are free for customers of the ice cream parlour.  Handwashing facilities are provided on the premises.  Please remember to wash your hands after touching the animals.
ANIMALS
There are goats and sheep to feed.  Feed can be purchased from inside the ice cream parlour.
Rabbits and Pig to see. Handwashing facilities are provided on the premises.  Please remember to wash your hands after touching the animals.
BOUNCY CASTLES
Outside if Dry.
SEASONAL EVENTS
We offer PYO Tulips, Cornflowers, Sweetcorn & Pumpkins at Palette and Pasture.
We host a Easter Trail, with Easter Bunny Meet & Greet.  A Christmas Farm Trail with Santa Meet & Greet.  These are both based around the Farm at Pyle Farm with lots of animals to see.
In between these events you will find a Bug Quest, Scavenger Hunt and Scarecrow Trail.
BIRTHDAY PARTY
£9 per child. You are welcome to book a birthday party at Palette and Pasture.   We have 2 time slots 10.30-12.30 and 2-4.  You will have your own area of the Ice Cream Parlour to decorate as you please, or your own picnic benches and parasols if you would prefer to sit outside.
Party food for each child, a cup of animal feed, and a token to have a children's ice cream/sorbet
Bouncy castles can also be booked
Event Hire
Palette and Pasture's beautiful ice cream trailer is available for event hire, with your choice of flavours on board.  You can follow the link below to see information on the packages we offer. We are also happy to discuss bespoke flavour orders to make sure we're the perfect addition to your event.
To hire our Somerset Gelato Trailer for your event, you can follow this link to see prices and fill out our booking form.
THE PARLOUR
EVENT HIRE